Come Say Hello! 
Learn more about our Vendor Partners, joining us for Morning Coffee this month.
Christian Art Gifts
10% Discount
(800) 521-7807
WWW.CHRISTIANARTGIFTS.COM
Opening $0 Reorder $0
For 20 years, Christian Art Gifts has created products that celebrate the good, true, and beautiful. They design and ship products all over the world. Their unique and quality gifts are proven performers and best-sellers across retail channels. Retailers love their inspirational products because they delight customers and sell well.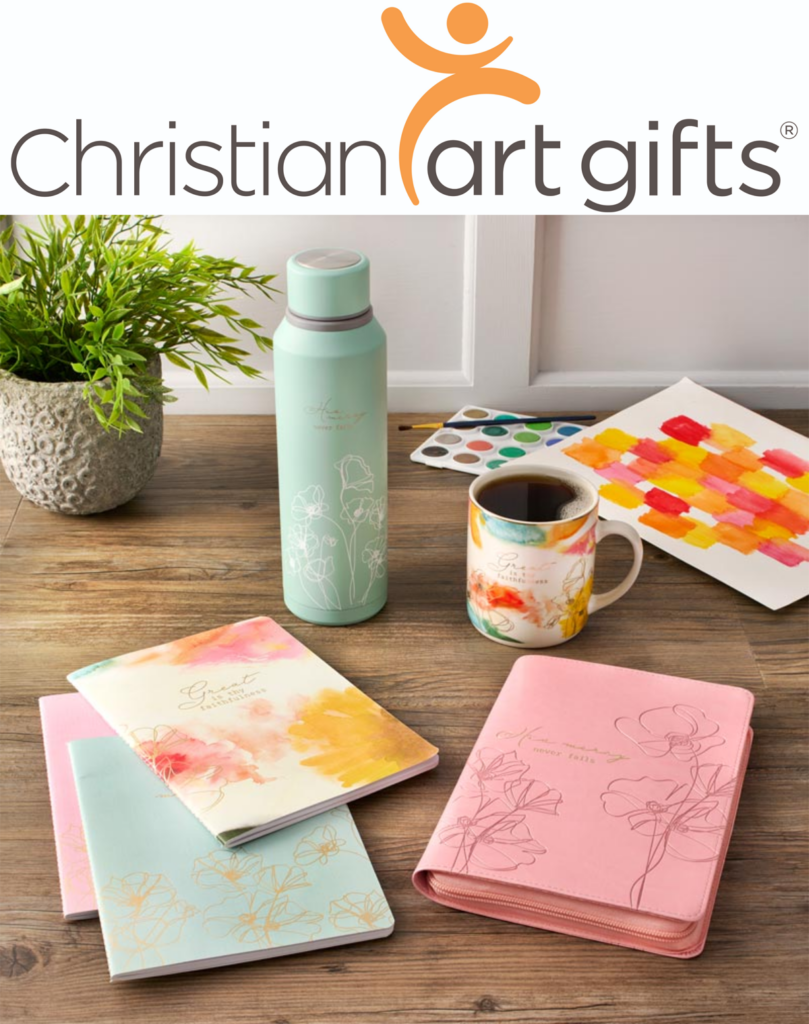 Giveaway:  A brand-new spring collection with a variety of gifts. This watercolor pastel collection is beautiful. Included in this collection are: a 3 notebook set, a zippered journal, a wire bound journal, magnet set, a ceramic coffee mug, a handmade plater and a gift bag with card. Wholesale Value: $103.00 Retail Value: $206.00
Nashville Wraps
10% Discount
(800) 547-9727
NASHVILLEWRAPS.COM
Opening $50 Reorder $25
Nashville Wraps is a wholesale distributor of packaging products for gift, gourmet, and retail businesses, featuring exclusive designs, eco-friendly products, and custom-printed solutions. Since 1976 they have offered the highest-quality packaging for the lowest possible prices and ship them within one business day. Bags, boxes, ribbons, gift wrap, and more –in stock, ships fast!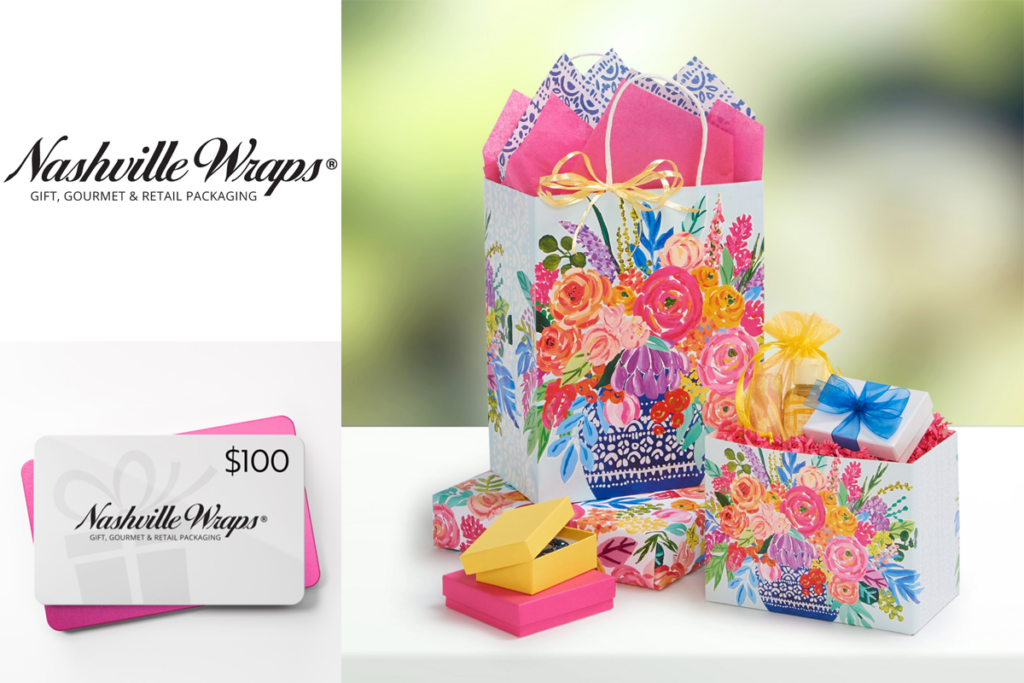 Giveaway:  The winner will receive a $100 credit to their account that can be used towards any packaging products including bags, gift and apparel boxes, gift wrap, ribbons and bows, and much more.  Wholesale Value: $100.00 Retail Value: $100.00
Mixologie
10% Discount
(866) 731-4169
WHOLESALE.MYMIXOLOGIE.COM
Opening $100 Reorder $0
Layer. Blend. Love. That's the philosophy at Mixologie. As a fragrance brand most known for their Blendable Perfume Collection, they create scents that can be layered and mixed to create unique and distinctive (and personalized) blends. Each scent in their collection is soft, subtle, and long-lasting because Mixologie perfumes are made ONLY WITH OILS (no alcohol). Ideal for people with fragrance sensitivities.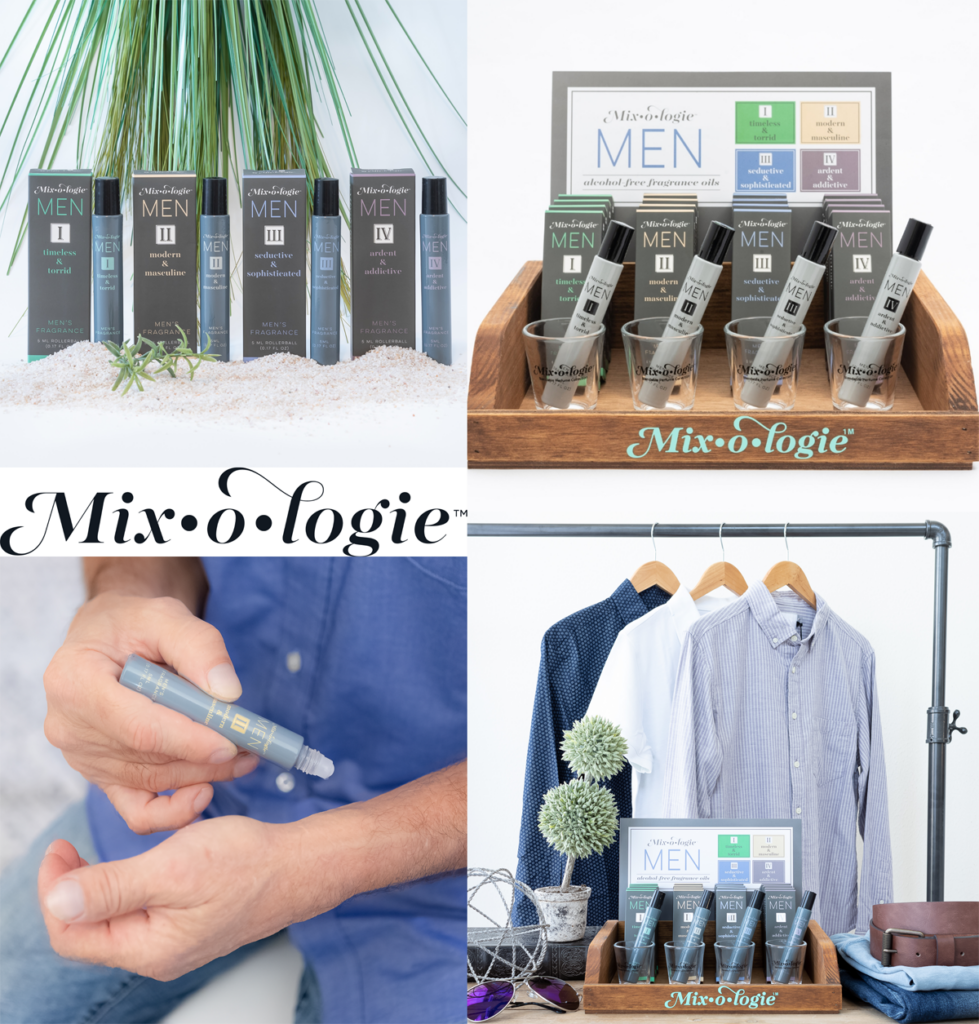 Giveaway:  Winner receives the Men's Cologne Pre-Pack. Everything you need to get started! 16 Colognes (4 of each scent) Plus Testers and Display. Wholesale Value: $155.00 Retail Value: $350.00
Mobi
10% Discount
(866) 765-6624
PLAYMOBI.COM
Opening 1 case Reorder 1 case
Mobi is a company that is passionate about fun. They strive to inspire creativity and curiosity and believe in the power of play. Their quirky, unique products are thoughtfully crafted and designed by a team of doctors, therapists, parents, and children.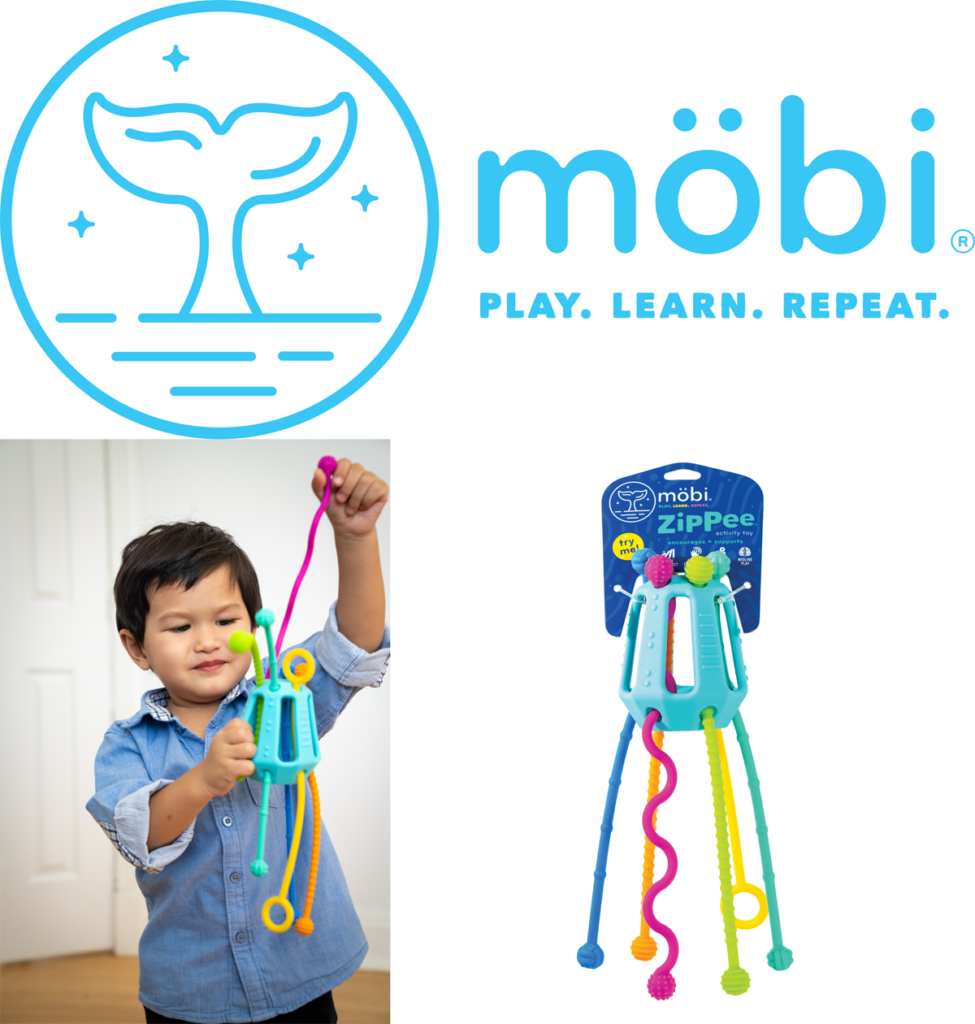 Giveaway:  Winner receives: ZIPPEE® is a simple toy packed with benefits for your baby! Little fingers can't resist: Flexible and Soft Edges • Textured Cords •Easy to Hold Grips ZIPPEE® was developed by our team of doctors, therapists and parents to help children explore, learn and grow. We know your little ones will love ZIPPEE® as much as ours do! • BPA + Phthalate Free • Food Grade Silicone.  Wholesale Value: $125.00 Retail Value: $249.90
RainCaper
10% Discount
(877) 789-9975
HTTPS://RAINCAPER.COM/PAGES/WHOLESALE-PURCHASING-POWER-PLUS
Opening $250.00 Reorder $150.00
RainCaper, a mother-daughter company near Philadelphia, offers artfully inspired gifts for the home & entertaining, as well as smart travel essentials for your lifestyle. They specialize in Fine Art designs on high-quality products and build in extra features to delight your customers. Friendly Service – Immediate Shipping – High Sell-Thru Rate.
Giveaway: "Best of Louis Comfort Tiffany" Traveling? You'll need a Tiffany packable RainCaper for rain or shine, shawl if it's chilly, travel umbrella and smart cuff bracelet. PLUS – Boxed 5×7 notecards, journal, and matching writing pen. BONUS: flameless LED wax candle. Wholesale Value: $126.00 Retail Value: $321.00
WordTeasers
10% Discount
(888) 967-3877
WORDTEASERS.COM
Opening $90 Reorder $60
WordTeasers are family friendly conversation starters that get everyone talking, laughing and learning something new! With over 30 different titles to choose from, WordTeasers offers something for everyone. WordTeasers is a women owned company, founded in 2007.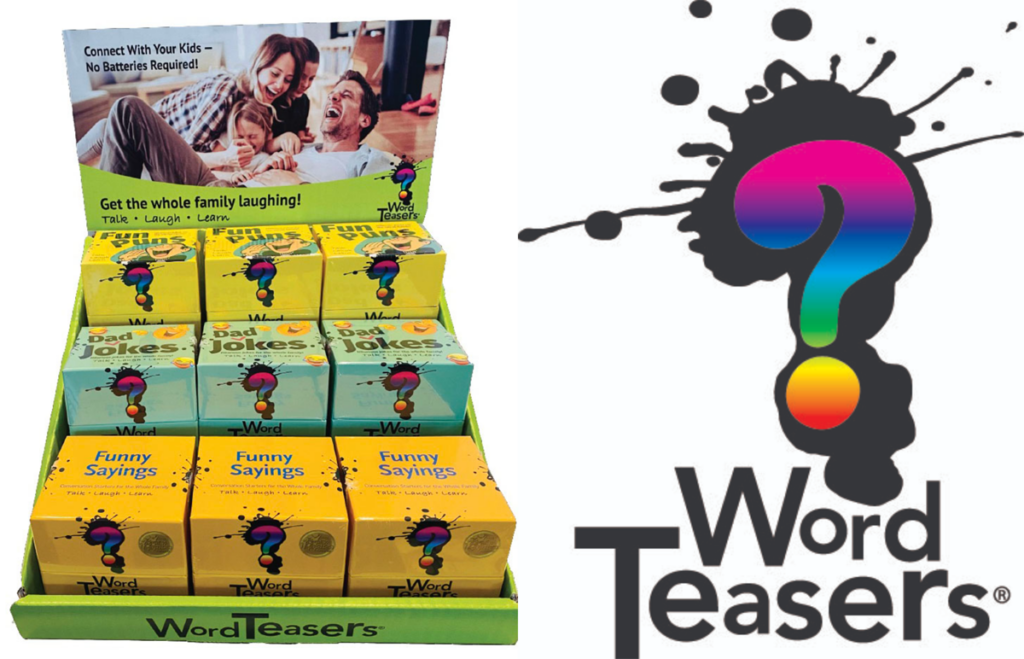 Giveaway:  Winner will receive the Classic Joke Box display with 12 decks: 4 Dad JOKES, 4 Fun Puns, 4 Funny Sayings and 3 extra decks of each for samples or resale. Wholesale Value: $112.50 Retail Value: $180.00