Morning Coffee with PPP
We would like to thank everyone that took a moment to take our Morning Coffee survey!  All your feedback was helpful, as we plan future connection opportunities.  For all those of you looking for pre-recorded sessions – our September Morning Coffee is for you!  YOU CAN NOW VIEW BOTH SESSIONS HERE.
Learn more about Amanda Klein Co., Annabelle Noel Designs, BLENDi, JIGGY Puzzles, molly&you, Odyssey Toys, Oooh Yeah/Sock It Up, Snuggle Puppy HERO, Transpac and Whitney Howard Designs. Each one is offering a generous giveaway, which you can CHECK OUT HERE.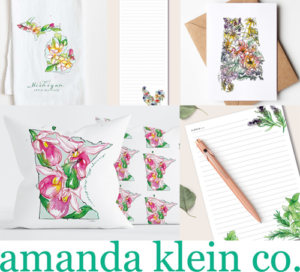 Amanda Klein Co.
10% Discount
(205) 259-9121
AMANDAKLEINCO.COM
Opening $125 Reorder $100
Amanda Klein Co. makes great gifts! All 50 States available in notecards, towels, notepads and more! VIEW THEIR 2023 WHOLESALE CATALOG HERE.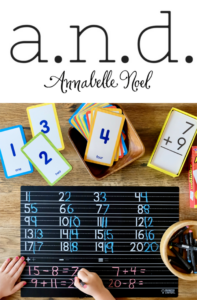 Annabelle Noel Designs
10% Discount
(866) 886-9901
ANNABELLENOEL.COM
Opening $150 Reorder $100
Annabelle Noel Designs -Imagination Starters – Reusable chalkboard coloring kits. We believe in the power of coloring and play to quiet the mind, ignite creativity, and get the imagination started. To learn more, visit their website. Click to see how IMAGINATION STARTERS saves the day.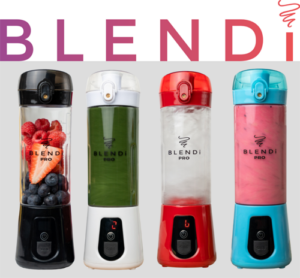 BLENDi
10% Discount
(860) 338-7500
BLENDIBLENDER.COM
Opening $210 Reorder $210
Your on-the-go blending solution. Their portable blenders are designed for busy individuals who want to enjoy healthy smoothies, shakes, and more anytime, anywhere. With powerful motors, sleek designs, and durability, BLENDi Blender is your ultimate choice for convenient and efficient blending. Upgrade your blending experience with BLENDi Blender today!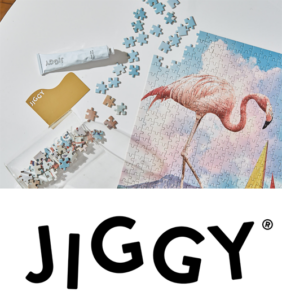 JIGGY Puzzles
10% Discount
(908) 418-8568
JIGGYPUZZLES.COM
Opening $250 Reorder $150
JIGGY Puzzles is a female-founded puzzle company that's reinventing the humble jigsaw and reconnecting people with downtime and mindfulness. Each puzzle features art by an emerging female artist (who gets a % of every sale), sustainable and elevated packaging, and specially formulated puzzle glue. JIGGY puzzles are art – in pieces.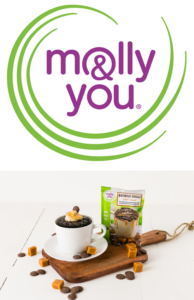 molly&you
10% Discount
(888) 552-9768
MOLLY-YOU.COM
Opening $150 Reorder $150
molly&you® is a small woman-owned brand based out of Iowa, specializing in dry beer bread, dip, mug cake, and overnight oat mixes. Everything is made in the USA. Their products require one or two additional ingredients and are quick, easy, and delicious. With three beautiful full-color corrugated displays, the entire line is sure to grab the attention of your valued customers!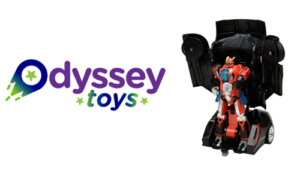 Odyssey Toys
10% Discount
(305) 933-4480
ODYSSEYTOYS.COM
Opening 1 cases Reorder 1 cases
Odyssey Toys has been inspiring fun and innovation since 1997. As a family owned and operated company partnerships are key to their mission statement. From the very beginning, their goal has been to provide customers with high-quality, well-crafted toys that are not only fun to play with, but affordable.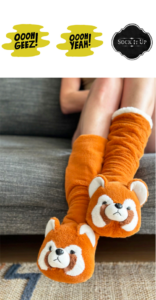 Oooh Yeah/Sock It Up
10% Discount
(909) 378-5703
JYWHOLESALE.COM
Opening $300 Reorder $150
Embracing individuality, Oooh Yeah/Sock It Up curates the freshest designs to match your personality. Each piece merges creativity and quality, combining style and comfort for global happiness. Their team of skilled creatives breathes life into concepts, crafting new products that elevate your sock journey. Their love for design extends to the Earth – they are eco-friendly, using recycled paper and compostable packaging. Let's share laughter and taste, not waste.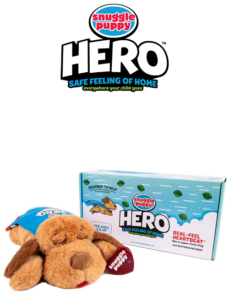 Snuggle Puppy HERO
10% Discount
(800) 463-4107
SNUGGLEPUPPY.COM
Opening $250 Reorder $250
When your child is anxious or overwhelmed, the world can feel like a big, lonely, and sometimes scary place. Snuggle Puppy HERO® comes to the rescue with special features designed to comfort and calm your child no matter where their adventures take them.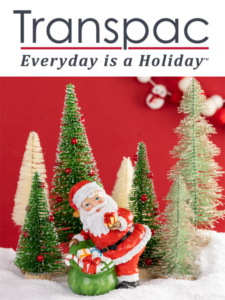 Transpac
20% Discount (on P1 Prices)
(800) 449-9903
WWW.SHOPTII.COM
Opening $750 Reorder $500
For over 25 years, Transpac has been a leader in Home Décor, Garden and Gifts. Their strong price value provides top margin opportunities; while the trend-driven themes and styles deliver product that sells. Whether you are looking for immediate inventory or preparing for next season, Transpac has you covered.
HOLIDAY CATALOG
SPRING CATALOG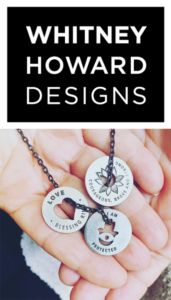 Whitney Howard Designs
10% Discount
(818) 884-8478
WHITNEYHOWARDDESIGNS.COM
Opening $100 Reorder $100
Whitney Howard Designs creates meaningful jewelry and accessories designed to encourage, heal, and inspire. Affordable and unisex, the collection includes bracelets, necklaces, and a variety of charms. Our Design Your Own Program invites you to create custom pieces that represent your hospitals mission. Wearable sentiments that represent what's most important to you.